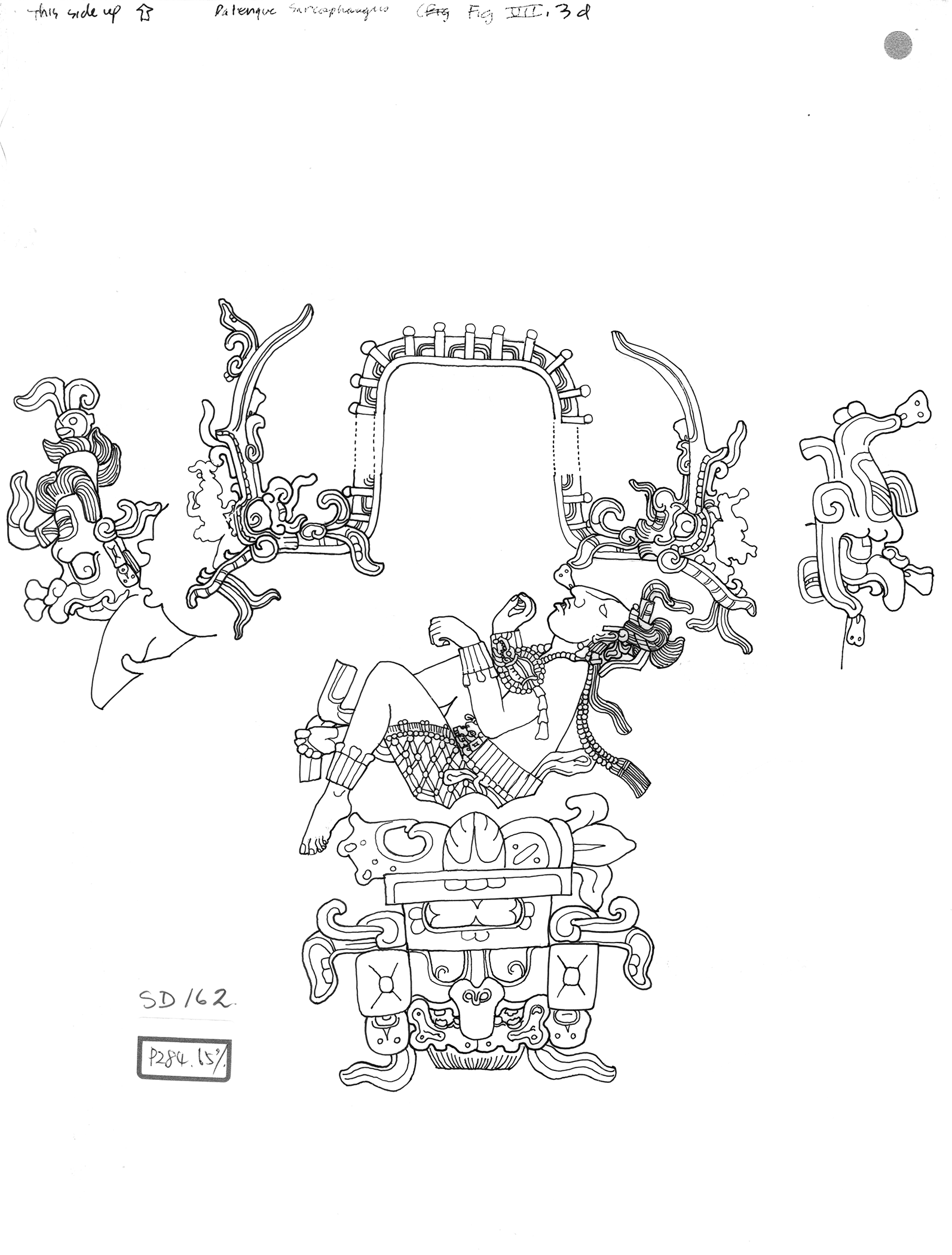 Detail drawing of Pakal's Sarcophagus Lid
Artist
Medium
Black ink on mylar
Object Dimensions
11 x 8 1/4 in
Object Collection
Object Number
SD-162
Annotations
Palenque Sacrophgus (fig. VII.3d)
Bibliography
Schele, Linda, and David A. Freidel. 1990. A Forest of Kings: The Untold Story of the Ancient Maya. New York: William Morrow and Company, Inc.: Plate 111d
Schele, Linda, and Peter Mathews. 1998. The Code of Kings: The Language of Seven Sacred Maya Temples and Tombs. New York: Scribner: 8: 113, Fig. 3.18
Rights and Image Use
This drawing collection is protected by copyright. The drawings contained in this archive are freely available for scholarly study and academic publication. Please contact LACMA's Rights and Reproductions Department at pseverance@lacma.org for written permission and publication-quality image assets.
Site Found
Chronological Period
Culture
Subject Type
Burial, Sarcophagus
Subject Institution/ Collection
Palenque, Temple of the Inscriptions
Description
Details from the sarcophagus cover inside the Temple of the Inscriptions. Shown is the double-headed serpent that undulates through the branches of the tree, with enlargements of the K'awiil ("God K") and Jester God figures who emerge from the open jaws of the serpent. Below is the image of K'inich Janaab Pakal and the Quadripartite Monster.