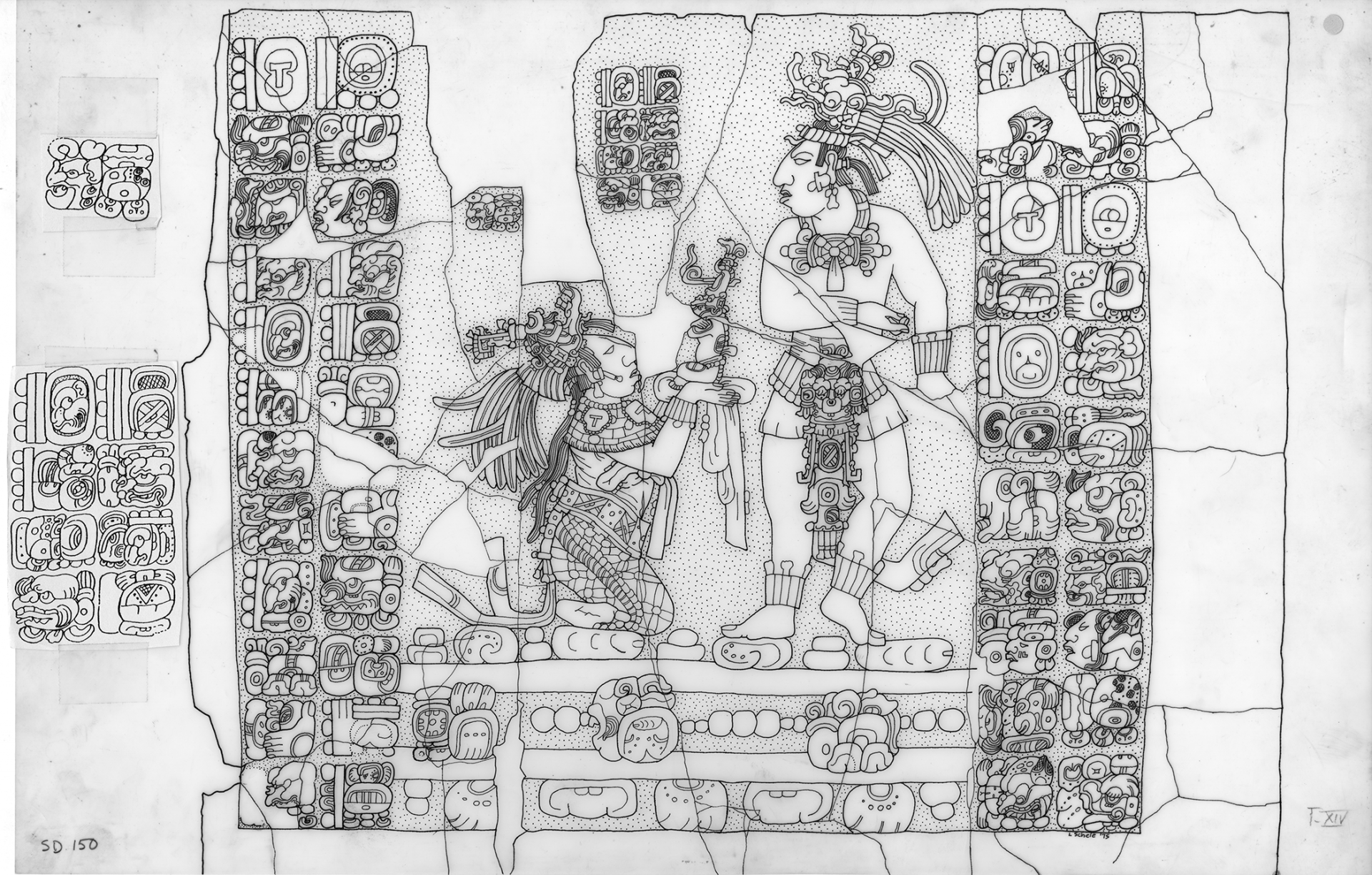 Panel from Temple XIV
Artist
Date
1975
Medium
Black ink on mylar
Object Dimensions
11 x 17 in
Object Collection
Object Number
SD-150
Annotations
T. XIV
Bibliography
Maya Iconography 1980:300
Schele, Linda, and David A. Freidel. 1990. A Forest of Kings: The Untold Story of the Ancient Maya. New York: William Morrow and Company, Inc.: 272, Fig. VII.2
Rights and Image Use
This drawing collection is protected by copyright. The drawings contained in this archive are freely available for scholarly study and academic publication. Please contact LACMA's Rights and Reproductions Department at pseverance@lacma.org for written permission and publication-quality image assets.
Site Found
Chronological Period
Culture
Subject Type
Panel, Tablet
Description
Panel from Temple XIV, with enlarged details of captions surrounding figures. K'inich Kan B'alam II, wearing GIII attributes, dances on a register marked with water iconography. The kneeling female is probably Lady Tz'akb'u Ajaw, Kan B'alam II's mother; she offers a K'awiil manikin.
Notes or Gallery Text
The text first mentions GIII in the first part of the text; it then leaps forward to historical time, describing an event by members of the Palenque Triad and K'inich Kan B'alam II.