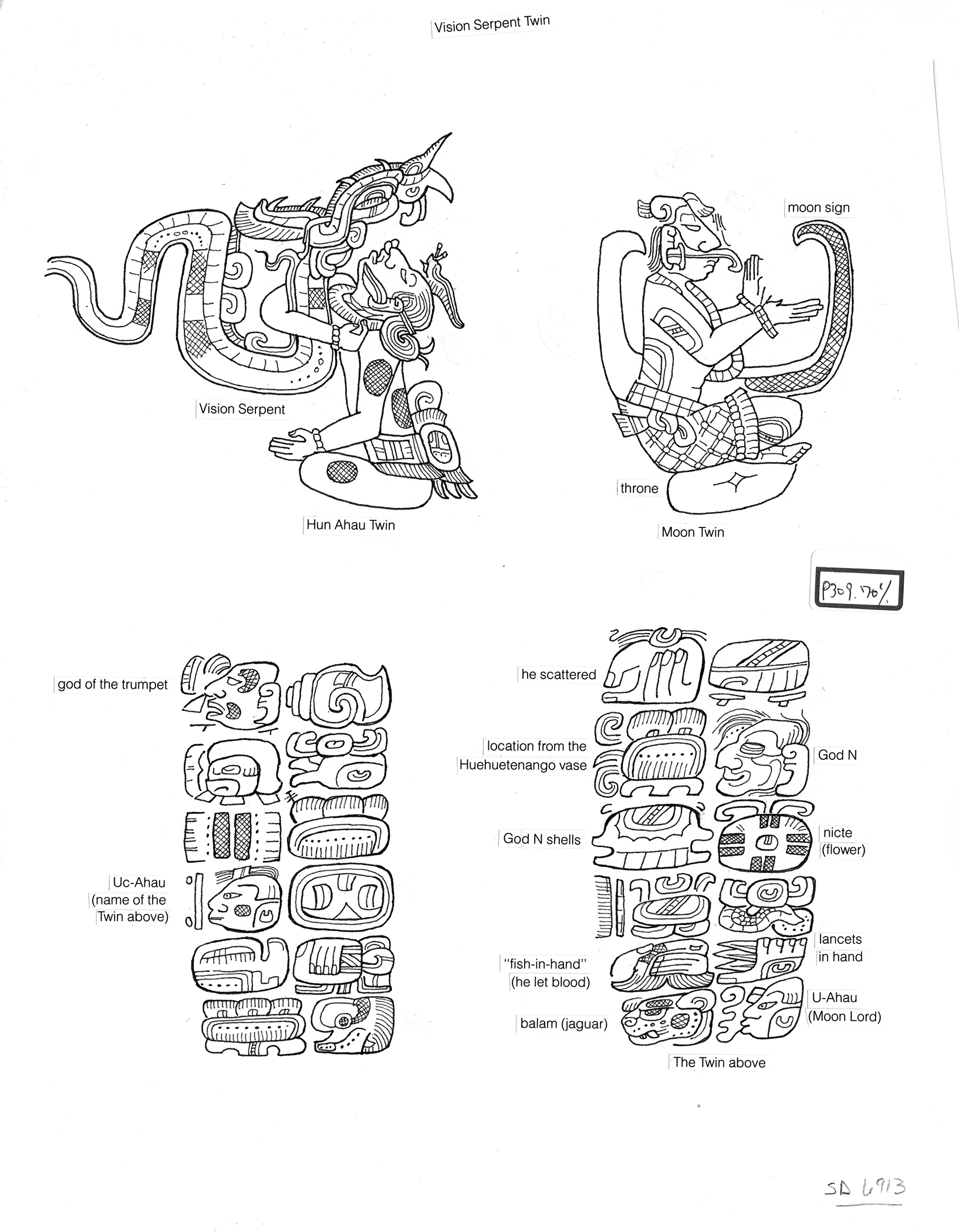 Detail from Conch Shell Trumpet
Artist
Medium
Black ink on white paper
Object Collection
Object Number
SD-6913
Annotations
verso: Vision Serpent Twin, Vision Serpent, Hun Ahau Twin, Moon Twin, throne, moon sign, god of the trumpet, Uc-Ahau (name of the Twin above), he scattered, location from the Huehuetenango vase, God N shells, "fish-in-hand"(he let blood), balam (jaguar), God N, nicte (flower), lancets in hand, U-Ahau (Moon Lord), The twin above; reverse; Fig. VIII.3 Incised drawing from Pearlman Pot
Bibliography
Schele, Linda, and David A. Freidel. 1990. A Forest of Kings: The Untold Story of the Ancient Maya. New York: William Morrow and Company, Inc.: 309, Plate 121
Rights and Image Use
This drawing collection is protected by copyright. The drawings contained in this archive are freely available for scholarly study and academic publication. Please contact LACMA's Rights and Reproductions Department at pseverance@lacma.org for written permission and publication-quality image assets.
Chronological Period
Culture
Subject Dimensions
h 21.5 cm
Subject Institution/ Collection
Edwin Pearlman, Norfolk, VA
Description
Detail from conch shell trumpet inscribed with image of Hun Ajaw Twin holding a Vision serpent and a female, likely the Moon Goddess, sitting on a pillow.