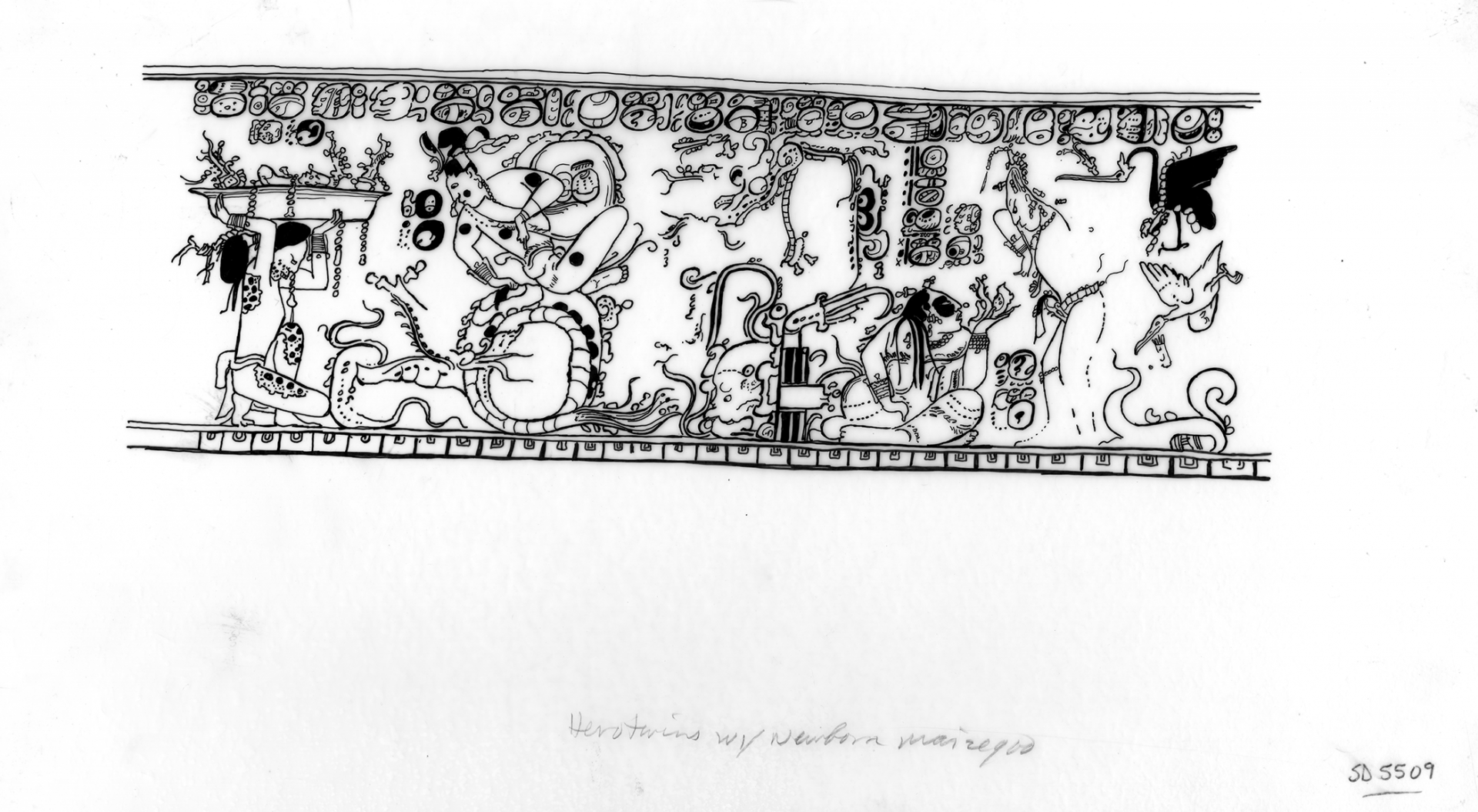 Rollout Drawing of Hero Twins in the Underworld
Artist
Medium
Black in on mylar
Object Dimensions
11 x 17 in
Object Collection
Object Number
SD-5509
Annotations
Hero twins with newborn maize god
Bibliography
Freidel, David A., Linda Schele, and Joy Parker. 1993. Maya Cosmos: Three Thousand Years on the Shaman's Path. New York: W. Morrow: 93, Fig. 2:27b; 280, Fig. 6:18
Rights and Image Use
This drawing collection is protected by copyright. The drawings contained in this archive are freely available for scholarly study and academic publication. Please contact LACMA's Rights and Reproductions Department at pseverance@lacma.org for written permission and publication-quality image assets.
Geographic Region
Chronological Period
Culture
Style
Codex-style
Subject Medium
Slip-painted ceramic
Subject Type
Cylinder vessel
Subject Accession/Inventory Number
K1004
Description
Rollout drawing of cylinder vessel depicting Hero Twins with a large plate containing jewels and the infant Maize God, while a female seated inside the White-Bone-Snake offers jewels to the standing adult Maize God.
Notes or Gallery Text
K1004