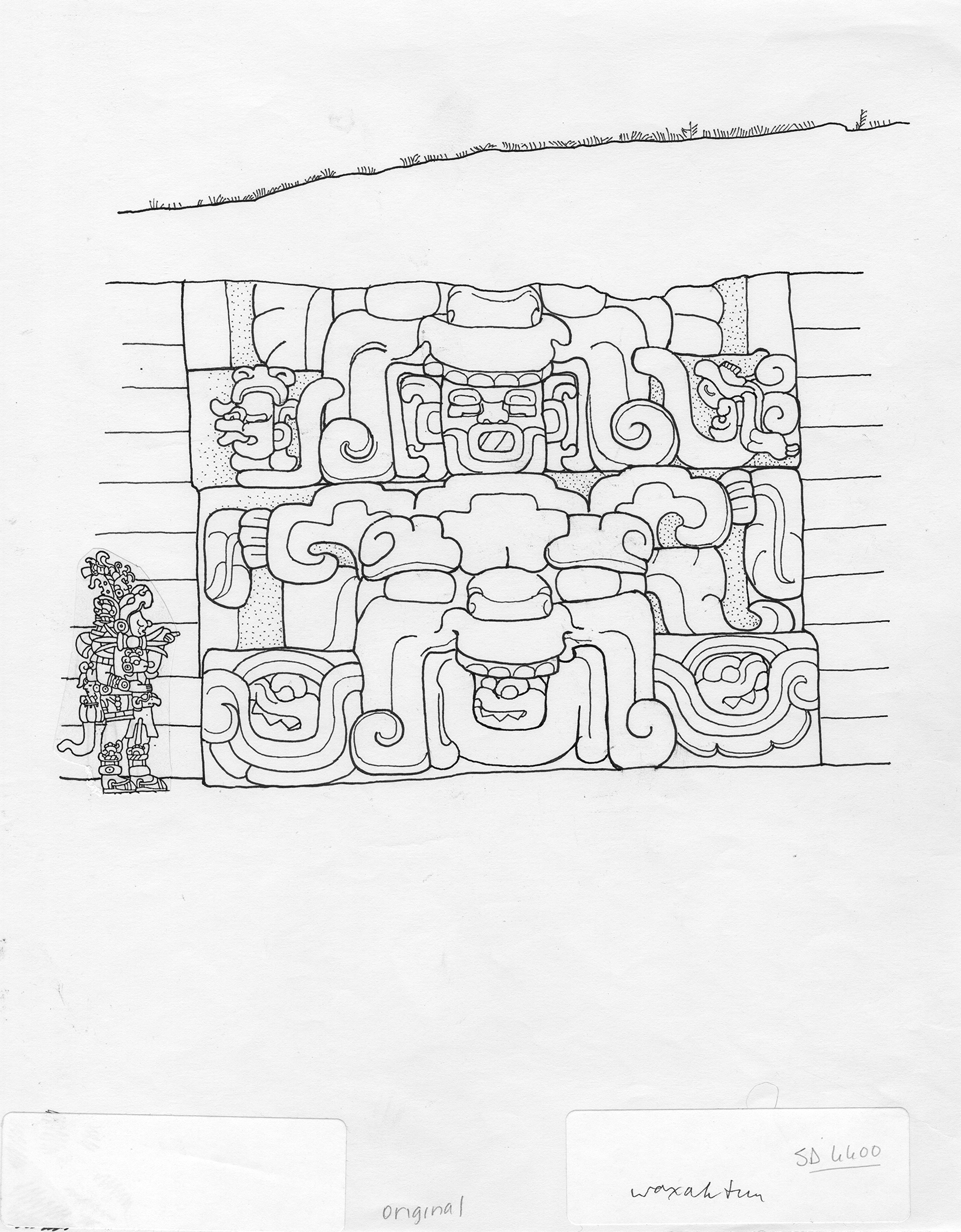 Colossal Stucco Mask from Group H
Artist
Medium
Black ink on white paper
Object Dimensions
11 x 8 1/2 in
Object Collection
Object Number
SD-6600
Annotations
Waxahtun
Bibliography
Schele, Linda, and David A. Freidel. 1990. A forest of kings: the untold story of the ancient Maya. New York: William Morrow and Company, Inc.:138, Fig. 4:7
Schele, Linda. 1995. "The Olmec mountain and tree of creation in Mesoamerican cosmology". Olmec World : Ritual and Rulership: 5:109, Fig. 13 
Freidel, David A., Linda Schele, and Joy Parker. 1993. Maya cosmos: three thousand years on the shaman's path. New York: W. Morrow:141, Fig. 3.9
Rights and Image Use
This drawing collection is protected by copyright. The drawings contained in this archive are freely available for scholarly study and academic publication. Please contact LACMA's Rights and Reproductions Department at pseverance@lacma.org for written permission and publication-quality image assets.
Site Found
Chronological Period
Culture
Subject Type
Facade
Description
Colossal stucco mask from Group H. The lower band has been interpreted as fish swimming in the primordial sea; the lower mask as the mountain of creation and the upper mask as a human-made Snake Mountain.