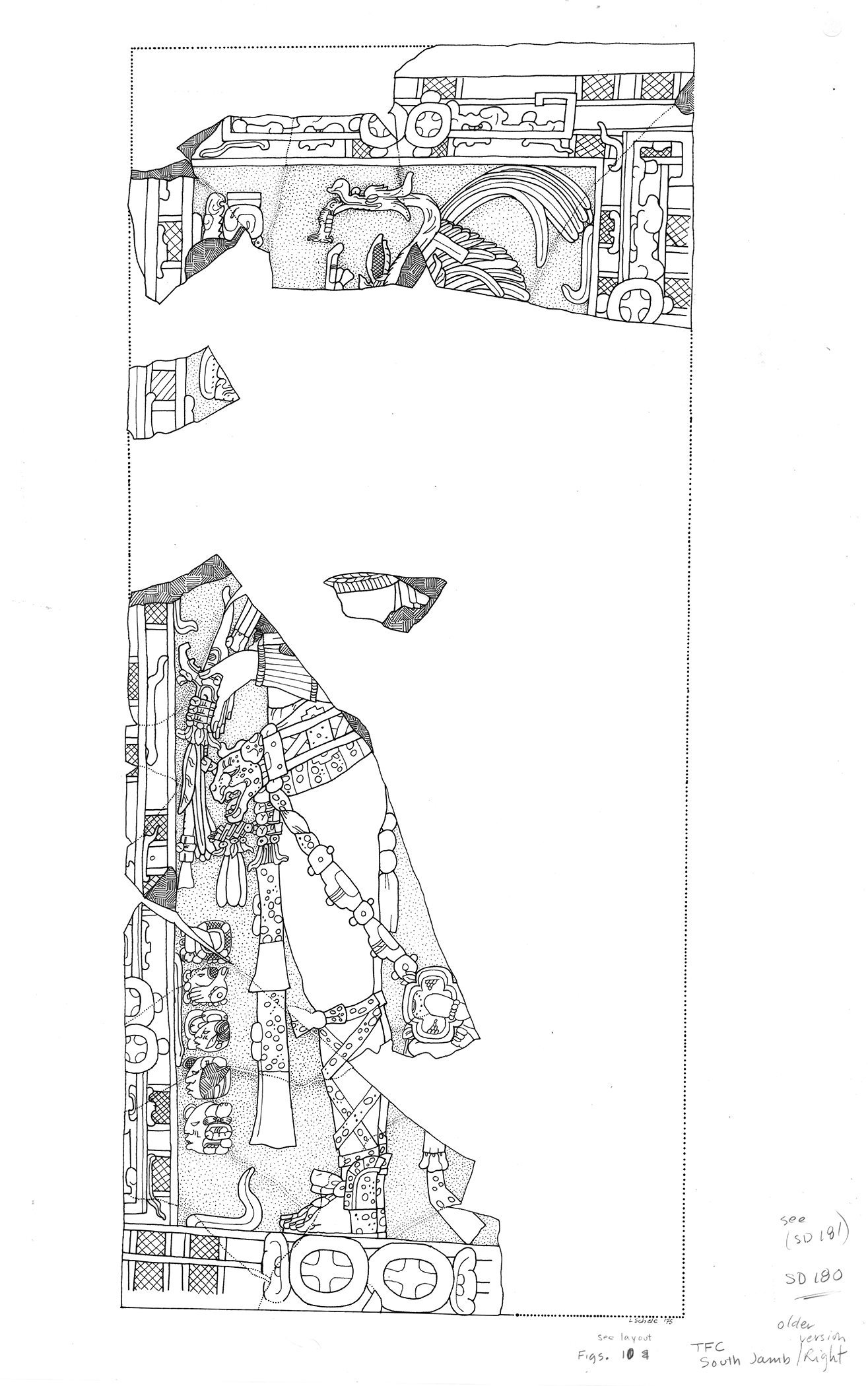 Drawing of South Jamb Temple of the Foliated Cross
Artist
Date
1975
Medium
Black ink of mylar
Object Dimensions
17 x 11 in
Object Collection
Object Number
SD-180
Annotations
TFC south jamb [br] older version right
Bibliography
L. Schele, "Accession Iconography of Chan-Bahlum in the Group of the Cross at Palenque." In Art, Iconography & Dynastic History of Palenque, Part III, Proceedings of Segunda Mesa Redonda de Palenque; 1976: Fig. 10
Schele, Linda, and David A. Freidel. 1990. A Forest of Kings: The Untold Story of the Ancient Maya. New York: William Morrow and Company, Inc.: Fig. 6.13
Notebook for the XVIth Maya Hieroglyphic Writing Workshop 1992: 95
Rights and Image Use
This drawing collection is protected by copyright. The drawings contained in this archive are freely available for scholarly study and academic publication. Please contact LACMA's Rights and Reproductions Department at pseverance@lacma.org for written permission and publication-quality image assets.
Site Found
Chronological Period
Culture
Subject Type
Panel, Tablet
Description
Panel from south sanctuary jamb, Temple of the Foliated Cross. Depicts Kan B'alam II 10 days after his accession. Text (what remains of it) records parentage statement of Pakal and Lady Tz'akbu' Ajaw.