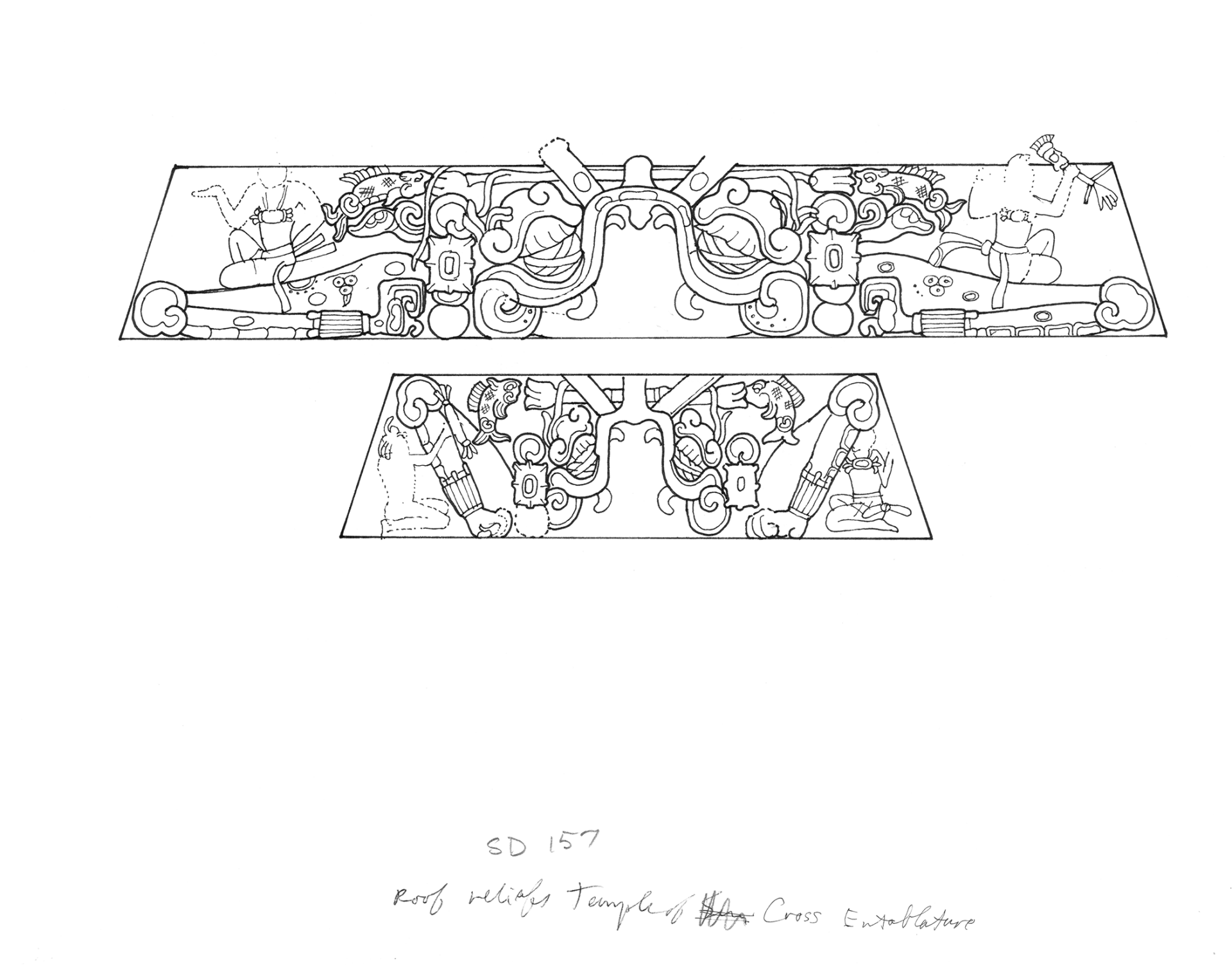 Drawing of Roof Reliefs from Temple of the Cross
Artist
Medium
Black ink on white paper
Object Dimensions
8 1/2 x 11 in
Object Collection
Object Number
SD-157
Annotations
Roof Relief Temple of the Cross Entablature
Bibliography
Schele, Linda, and David A. Freidel. 1990. A Forest of Kings: The Untold Story of the Ancient Maya. New York: William Morrow and Company, Inc.: 238-239, Fig. 6:11
A. Maudslay, Biologia Centrali Americana 1974 (Vol. IV): Plate 68a,b
Rights and Image Use
This drawing collection is protected by copyright. The drawings contained in this archive are freely available for scholarly study and academic publication. Please contact LACMA's Rights and Reproductions Department at pseverance@lacma.org for written permission and publication-quality image assets.
Site Found
Chronological Period
Culture
Subject Type
Roofcomb
Subject Institution/ Collection
Palenque, Temple of the Cross
Description
Reconstruction of stucco reliefs from the entablature of the Temple of the Cross. The upper drawing is based on the remains of the north side; the lower drawing is based on the extant remains of the west side. The reliefs represent Witz-like deities with gaping mouths. Tiny humans sit either atop or near the stone, reptilian front legs of each Witz-creature; fish nibble the waterlilies that surround the Witz-creatures' heads.