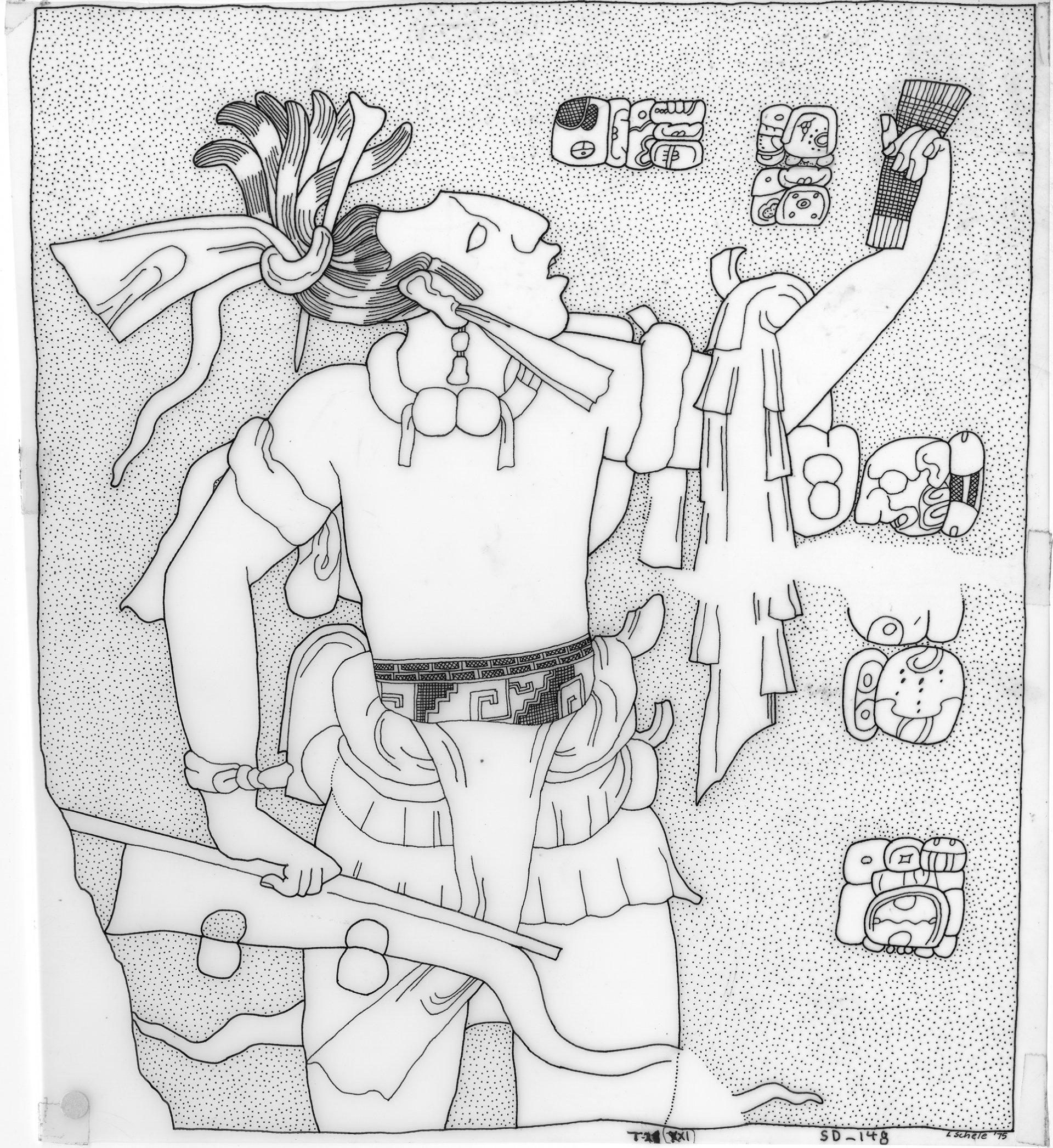 Drawing of Kneeling Figure with Brocaded Girdle
Artist
Date
1975
Medium
Black ink on mylar
Object Dimensions
10 x 9 in
Object Collection
Object Number
SD-148
Annotations
T-21 (XXI)
Bibliography
Schele, Linda, and Peter Mathews. 1979. The Bodega of Palenque, Chiapas, Mexico. Washington, D.C.: Dumbarton Oaks: No. 555 
Fourth Palenque Round Table 1976:52, Fig. 11
E.P. Benson, "Ritual Cloth and Palenque Kings." In Art, Iconography & Dynastic History of Palenque, Part III, Proceedings of Segunda Mesa Redonda de Palenque; 1976: 45-58, Fig. 11
Rights and Image Use
This drawing collection is protected by copyright. The drawings contained in this archive are freely available for scholarly study and academic publication. Please contact LACMA's Rights and Reproductions Department at pseverance@lacma.org for written permission and publication-quality image assets.
Site Found
Chronological Period
Culture
Subject Type
Panel, Tablet
Subject Institution/ Collection
Palenque, Museo de Sitio
Description
Panel from Temple XXI. Panel depicts kneeling figure with flapstaff (?) and bundle of cloth draped over arm; in his outstretched right arm he hold a bundle of quills or reeds. The text names Ahkal Mo' Naab III.
Notes or Gallery Text
Located on East Alfarda of Temple XXI. On the basis of style, iconography and text, should be grouped with SD144, SD145, SD146, SD147.
Tags