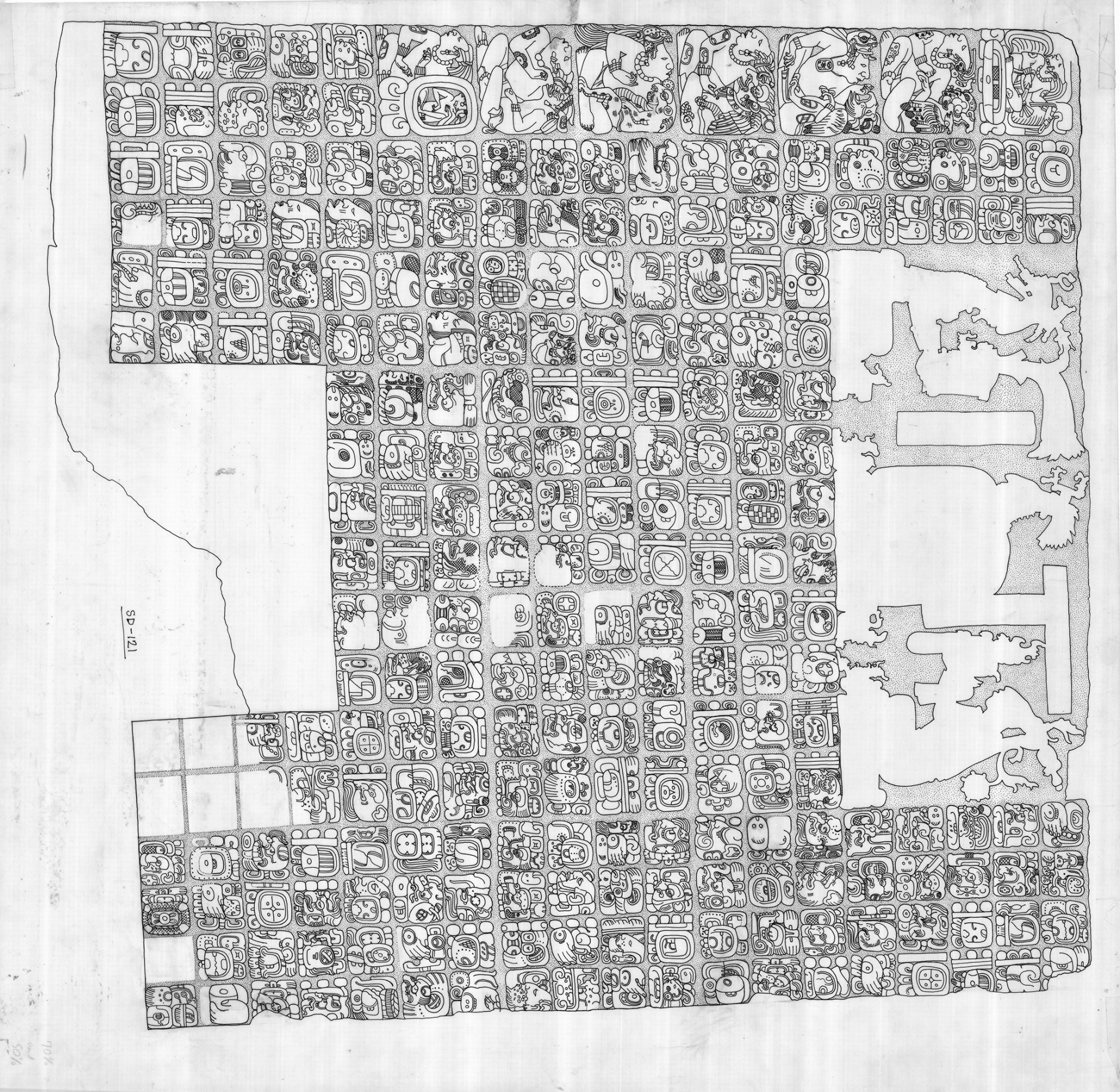 Drawing of Palace Tablet Inscription from Palenque
Artist
Medium
Black ink on mylar
Object Dimensions
24 1/2 x 24 in
Object Collection
Object Number
SD-121
Bibliography
Robertson 1985:54L. Schele, "Genealogical Documentation on the Tri-figure Panels at Palenque." In Tercera Mesa Redonda de Palenque, Vol. IV, 1979:52, Fig. 10
Rights and Image Use
This drawing collection is protected by copyright. The drawings contained in this archive are freely available for scholarly study and academic publication. Please contact LACMA's Rights and Reproductions Department at pseverance@lacma.org for written permission and publication-quality image assets.
Site Found
Geographic Region
Chronological Period
Culture
Subject Type
Panel, Tablet
Subject Institution/ Collection
Palenque, Museo de Sitio
Description
Palace Tablet (text only, figures outlined). The text details events in the lives of K'inich K'an Joy Chitam II; his father, K'inich Janaab Pakal; and his brother, K'inich Kan B'alam II.
Notes or Gallery Text
Panel originally located in the northern corridor of House A-D of the Palace, on the center of the north facing wall facing outward. First LC (9.10.11.17.0) records birth of K'an Joy Chitam II. See SD124 and SD 126.