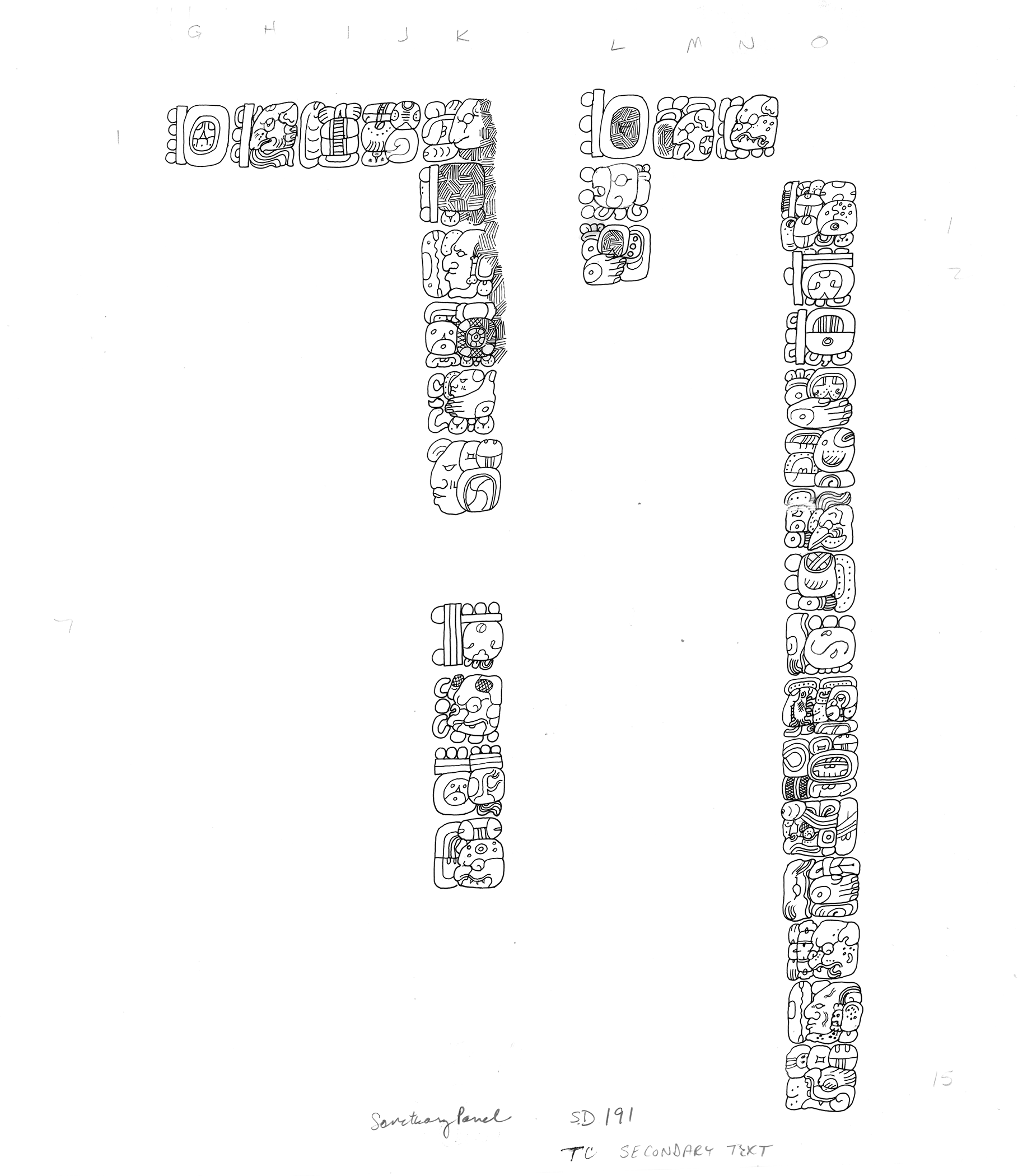 Text from the Temple of the Cross Sanctuary Panel
Artist
Medium
Black ink on mylar
Object Dimensions
12 1/4 x 11 in
Object Collection
Object Number
SD-191
Annotations
Sanctuary Panel [br] TC Secondary text
Bibliography
Notebook for the XVIth Maya Hieroglyphic Workshop 1992: 169.
Rights and Image Use
This drawing collection is protected by copyright. The drawings contained in this archive are freely available for scholarly study and academic publication. Please contact LACMA's Rights and Reproductions Department at pseverance@lacma.org for written permission and publication-quality image assets.
Site Found
Chronological Period
Culture
Subject Type
Panel, Tablet
Description
Detail of secondary texts surrounding the persons depicted on the panel from the Temple of the Cross. The left-most text, labeled G1-K6, records a pyramid (apparent heir designation) event by K'inich Kan B'alam II, son of Janaab Pakal and Lady Tz'akbu' Ajaw. The two segments at the right record Kan B'alam II and Palenque Triad deities participating in rituals related to the dedication of the Cross Group. This event has strong associations with the conjunction of Mars, Jupiter, and Saturn visible in the night sky at the time of this dedication.
Notes or Gallery Text
Second part of a three part rendering of the text see SD190 and SD189 for remaining parts