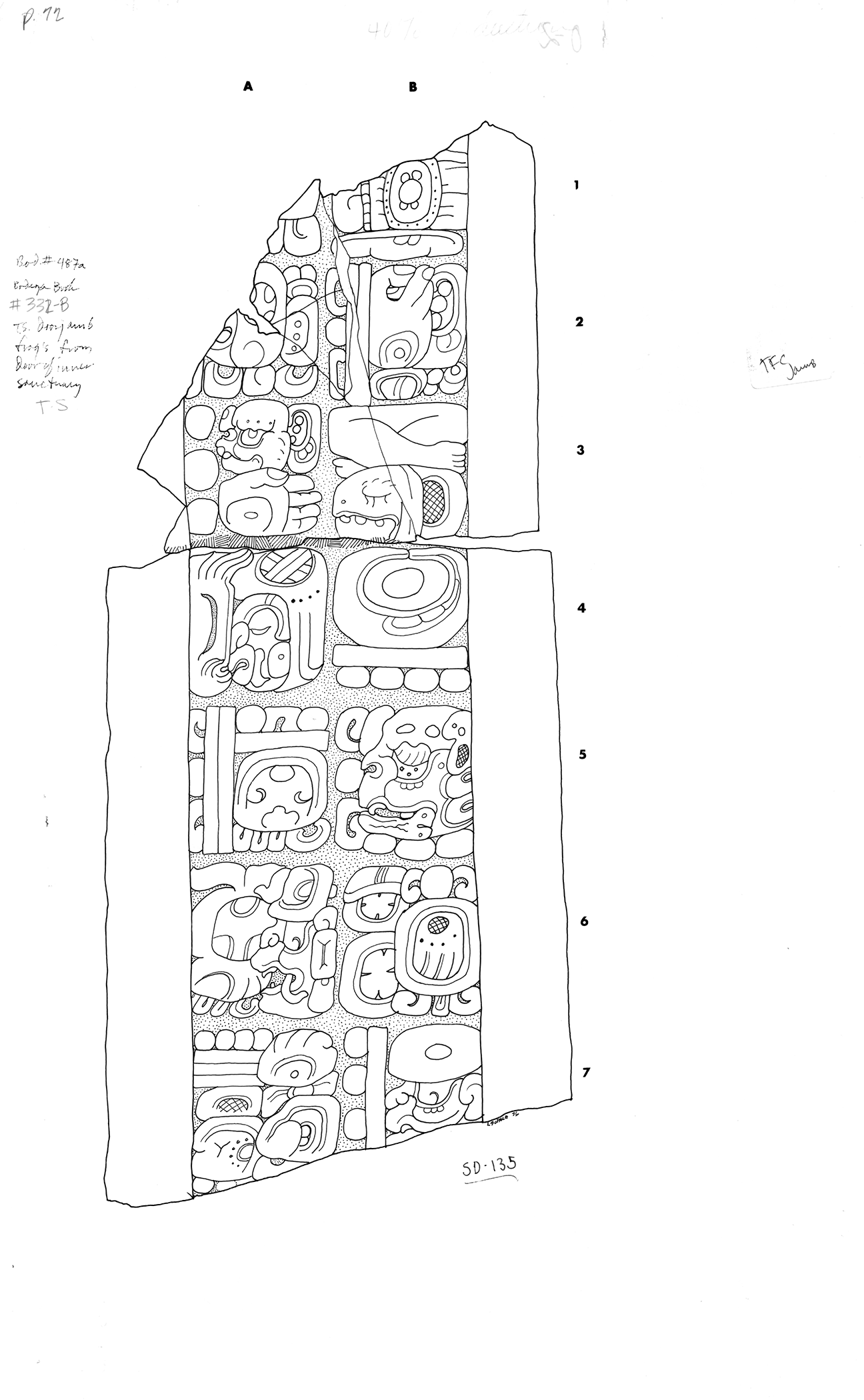 Drawing of Jamb from Temple of the Sun
Artist
Date
1976
Medium
Black ink on mylar
Object Dimensions
17 x 11 in
Object Collection
Object Number
SD-135
Annotations
Bod # 487a Bodega Book #332-B T.S. doorjamb frag's from door of inner sanctuary T.S.
Bibliography
Schele, Linda, and Peter Mathews. 1979. The Bodega of Palenque, Chiapas, Mexico. Washington, D.C.: Dumbarton Oaks: No. 332
Rights and Image Use
This drawing collection is protected by copyright. The drawings contained in this archive are freely available for scholarly study and academic publication. Please contact LACMA's Rights and Reproductions Department at pseverance@lacma.org for written permission and publication-quality image assets.
Site Found
Chronological Period
Culture
Subject Type
Panel, Tablet
Subject Dimensions
38.0 cm x 39.2 cm x 6 cm
Subject Institution/ Collection
Palenque, Museo de Sitio, upper fragment identified as Bod. No. 487a
Description
Two fragments of panel from sanctuary jamb: top fragment from Temple of the Sun; bottom fragment from Temple of the Foliated Cross.
Notes or Gallery Text
Text is a Supplementary Series.