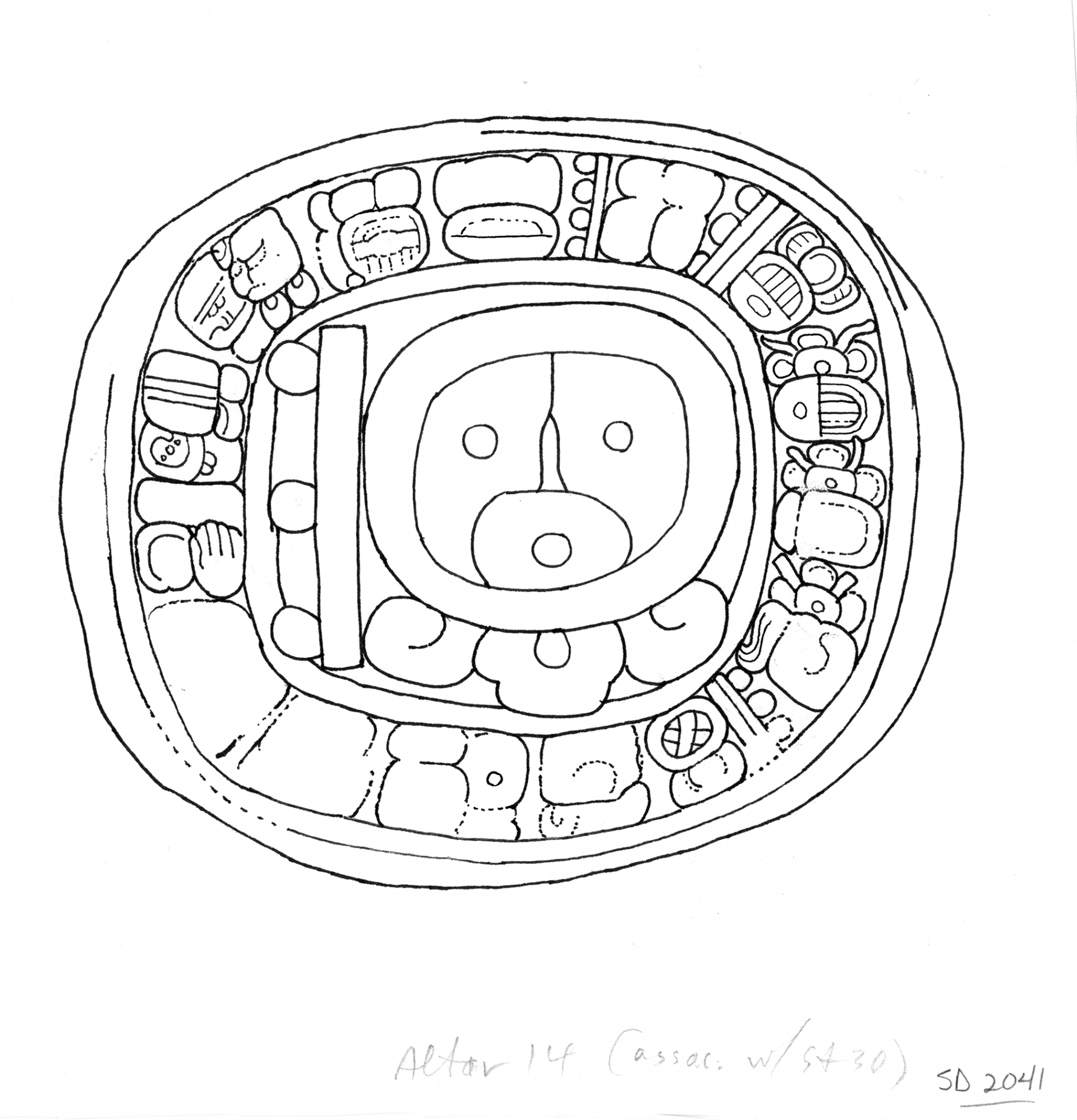 Drawing of 8 Ajaw Date on Top of Altar 14
Artist
Medium
Black ink on white paper
Object Dimensions
7 1/4 x 7 in
Object Collection
Object Number
SD-2041
Annotations
Altar 14 (assoc with St 30)
Bibliography
Schele, Linda, and David A. Freidel. 1990. A Forest of Kings: The Untold Story of the Ancient Maya. New York: William Morrow and Company, Inc.: 204, Fig. 5: 22
Rights and Image Use
This drawing collection is protected by copyright. The drawings contained in this archive are freely available for scholarly study and academic publication. Please contact LACMA's Rights and Reproductions Department at pseverance@lacma.org for written permission and publication-quality image assets.
Site Found
Geographic Region
Chronological Period
Date Range
A.D. 682-734
Archaeological Phase
Ik/Imix
Culture
Subject Medium
Stone
Subject Type
Altar
Provenance
Twin-Pyramid Complex M
Description
Top of Altar 14, associated with Stela 30. Text records Jasaw Chan K'awiil as Tikal Ajaw on 9.13.0.0.0 8 Ajaw 8 Uo.
Notes or Gallery Text
See SD2038 for Stela 30.
Glyphic Inscription
9.13.0.0.0 8 Ajaw 8 Uo