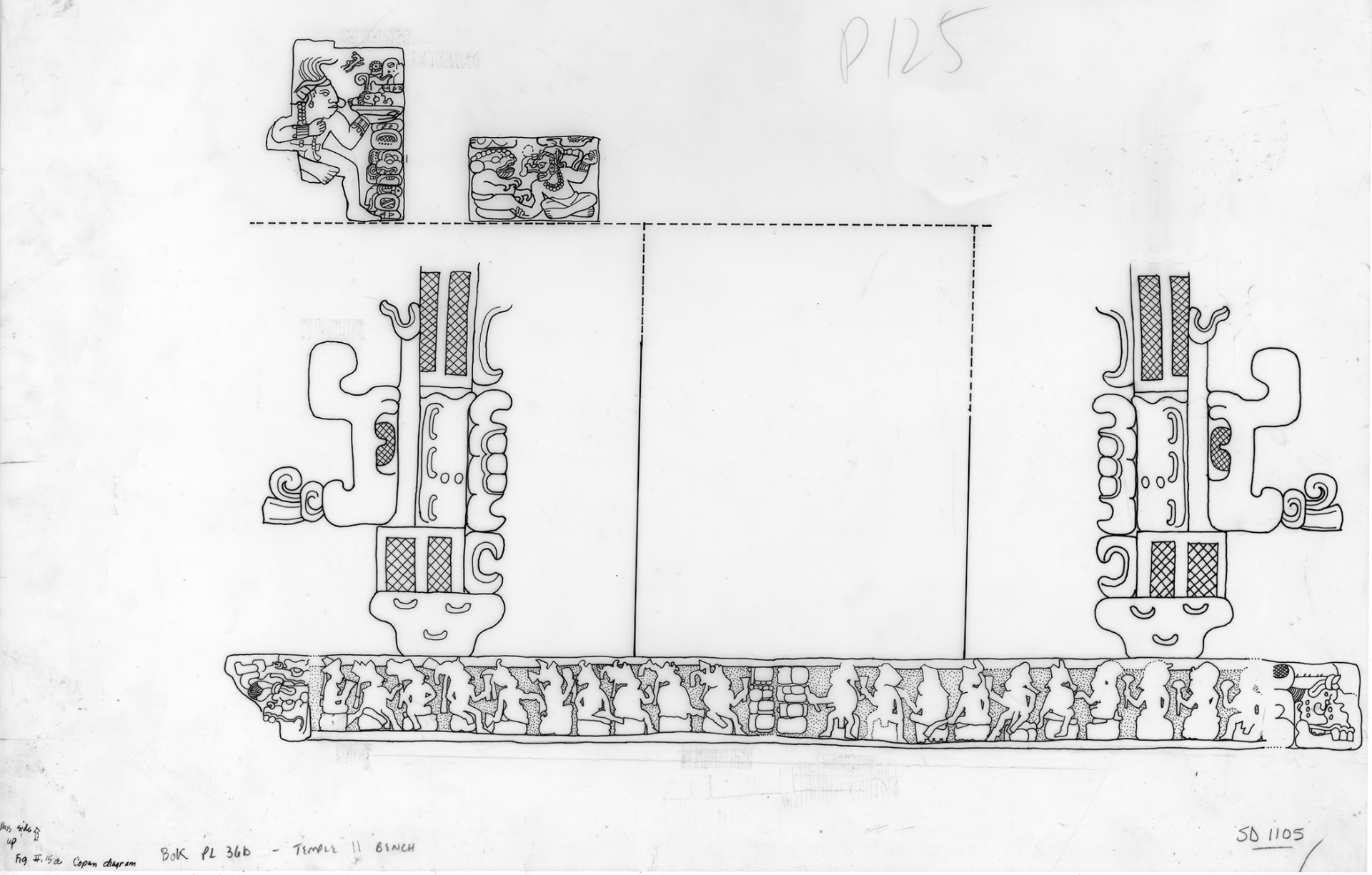 Reconstruction drawing of doorway and bench of Temple 11 Copan
Artist
Medium
Black ink on mylar
Object Dimensions
11 x 17 in
Object Collection
Object Number
SD-1105
Annotations
Fig II.15a Copan diagram BoK Pl 36b - Temple 11 Bench
Bibliography
Schele, Linda, and David A. Freidel. 1990. A Forest of Kings: The Untold Story of the Ancient Maya. New York: William Morrow and Company, Inc.: 125, Plate 36b
Schele, Linda, and David A. Freidel. 1990. A Forest of Kings: The Untold Story of the Ancient Maya. New York: William Morrow and Company, Inc.: 326, Fig. 8:13
Rights and Image Use
This drawing collection is protected by copyright. The drawings contained in this archive are freely available for scholarly study and academic publication. Please contact LACMA's Rights and Reproductions Department at pseverance@lacma.org for written permission and publication-quality image assets.
Site Found
Geographic Region
Chronological Period
Date Range
A.D. 763-810
Archaeological Phase
Coner Phase
Culture
Subject Type
Bench
Subject Dimensions
right=51.5 x 263.7 x
Subject Institution/ Collection
Trustees of the British Museum, London
Provenance
Structure 10L-11
Description
Reconstruction of bench panel and doorway, Temple 11 (10L-11).